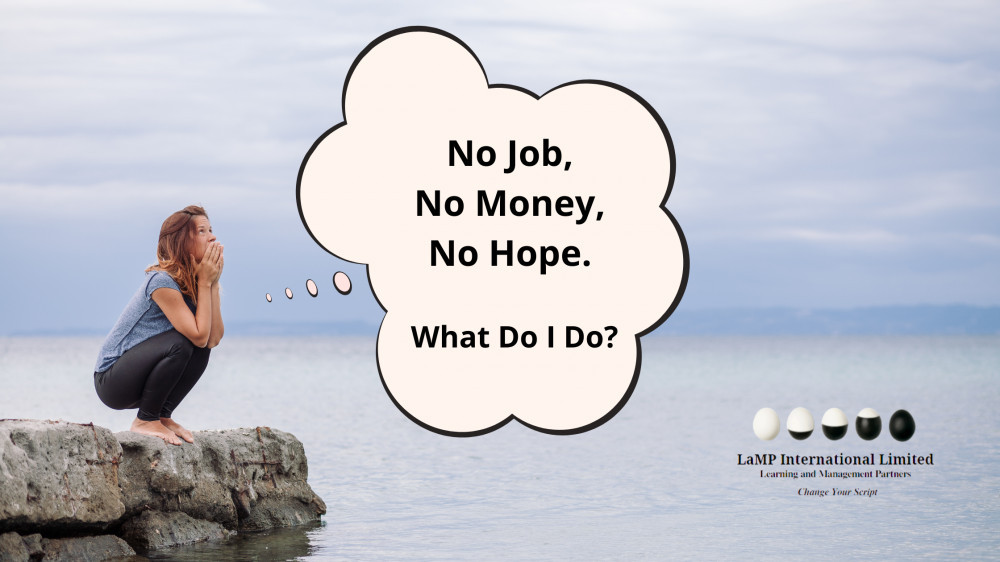 So, you want to know, with no job, no money, no hope, what do I do?
We both know that this is not a good place to be in – at all!
But sometimes, our circumstances do get the better of us, making it difficult to find a way out
In this article, I will explain some things – choices that you could make – to help you Change Your Script.
Some may require making some tough or hard decisions, so prepare yourself by opening your mind.
No Job, No Money, No Hope
---
Clearly, we can ALL agree that having no job, no money, no hope can be one of the most frightening life experiences. "What do I do?" will become your daily mantra. The first thing would be to understand how and why you got into your current position. At best, you could totally turn your life around, as Anthony Robbins did. At worst, you could spiral down a path of depression, risking your own life. There are always options, even ones we cannot see and I will explain some of them here.
1. Talk To Someone You Trust
---
From experience, this may well be the most difficult step to take. It is probably why you have arrived at this point. You have either trusted the wrong people or spoken to the wrong person(s).
Career Coaching may be a bigger life saver than we care to admit.
Done effectively, it provides a safe and supportive avenue to share your thoughts, feelings and experiences. In addition, if the person you are confiding in is experienced enough, s/he will be able to guide you through your situations and challenges.
To receive trust, you must be trustworthy yourself. This experience will not be found in every relationship and that is why you need to be assertive and effective when making decisions.
When talking, make sure that you are open, honest and clear. You will not receive the help you need if you do not share all the available information about your situation.
2. Be Congruent
---
I talk a lot about congruent behaviours. Many of us hide our true feelings and thoughts by behaving incongruently. Our words, thoughts and behaviours are not aligned.
If you are not okay, say so. If you are confused, say so. If you are tired, say so.
This is your situation. You have to believe that you have the personal power to adapt or change and then – DO IT!
3. Create A Vision
---
"Without Vision, people perish."
"If you do not know where you are going, any road will get you there."
"Anything the mind of man can conceive and believe, he can achieve."
These sayings may sound cliché but they are true. You need to have a Vision – or create a new one. If you had one before, it may have become redundant. Perhaps you outgrew it.
A Vision keeps you focused and anchored to your goals and objectives. A Vision gives you a purpose. A Vision helps you to make effective and meaningful choices and decisions.

It is easier to say "No" to situations and things that do not serve your best interest if you have a Vision.
Your Vision could be as noble as Nelson Mandela's unwavering devotion to democracy, equality and learning. It could also be as fulfilling as a parent's dedication and efforts towards improving the quality of his/her family's life and well-being.
4. Do One Thing Differently
---
"Madness is doing the same thing and expecting different results."
We are creatures of habit. You probably take the same route to work every day, order the same drink from your favourite café, wear your favourite swimsuit when you go to the beach and have lunch with the same co-worker every day.
But sometimes, it is necessary to make some changes.
I am an Introvert and am most comfortable when I am in my hammock reading a good book and listening to my favourite Composer. This comfort did not help me when I entered Management at the young, inexperienced age of 21 years.
All my Direct Reports were younger than I was and I struggled to motivate and understand their behaviours. I allowed it to frustrate me until I fired myself from the job.
With no job, no money and no hope, I HAD to start doing things differently and fast.
With intense discomfort, I made a decision to be more humble and empathetic towards others. Rather than walk away, I stayed, listened and offered to help.
That decision and those actions took me on the journey of self-discovery and self-education.
My life changed and yours can too.
5. Take Action And Follow Through
---
ALEENA RAIS – THE COURAGE TO TAKE ACTION
In her video message, Aleena Rais passionately shares how her life changed when she received feedback from her sister, listened, made changes and moved forward courageously.
In less than a year, she went from failing in business, being in financial debt, no job, no money to being a successful Educator. Today, she turns down opportunities because her plate is overflowing.
Her honesty is simple, raw and life-changing.
And isn't that exactly how we have to show up in our lives sometimes? Raw. Real. Honest.
By far, the number one failing that most people make is NOT taking action. Number two is not consistently following through.
You have the power to change your life. Regardless of the situation, there is always a solution. Sometimes though, the solution involves making some tough calls and moving in a different direction.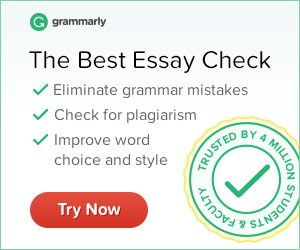 Final Thoughts . . .
---
Life happens.
Shit happens.
Things get in the way and if we allow them to, they may prevent us from achieving the success that need and want.
There were many times in my life when the thought of giving up manifested. Those thoughts are hard to control and occasionally I gave in to them.
I wondered why I was always spinning a top in mud and unable to catch my balance and move forward. And then there were those times that everything clicked. Those times when I was able to stand tall and firm and achieve confidently and assertively.
Those were the times when I believed in myself and I was consistent and courageous with my efforts. If I had given up, I would never have achieved the volume and level of success that I have in my life.
---
Cassandra is a Management Consultant, Internationally qualified Facilitator, Coach, Strategist and Behaviour Change Agent. She enjoys travelling, exploring cultures and learning about historical and social networks and dynamics.
Her driving force is the education and development of her tween daughter. The roots of her inspiration to diversify her niche markets and the motivation to expand and scale her business investments rest firmly in this relationship.