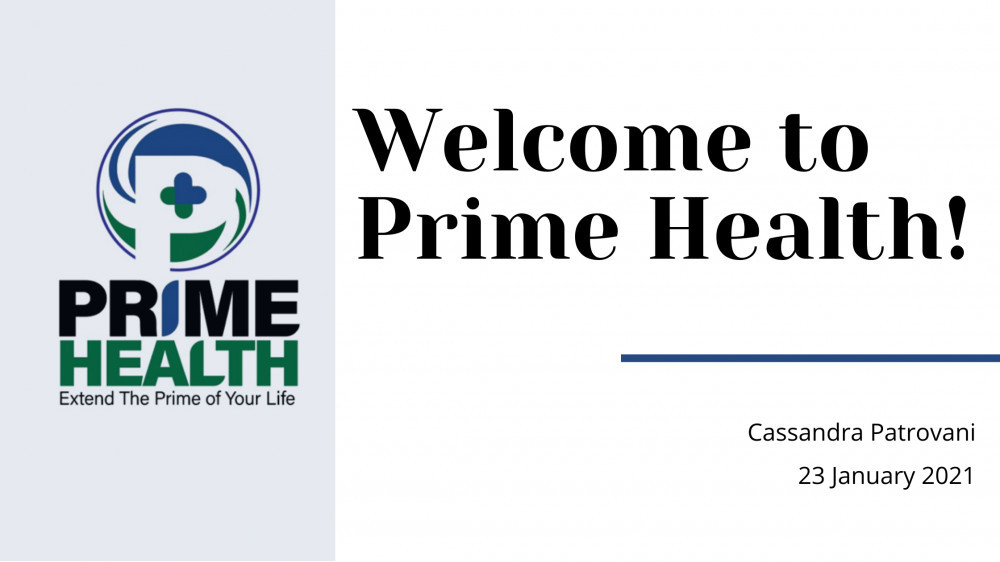 ---
Prime Health has been almost two (2) years in the making.
It was in mid-2019 while our MD was working with one of our clients, CAWECU Co-Operative Society Limited, that we were challenged to create a product for the Credit Union's members who were not able to access affordable health options.
Whilst there appeared to be a proliferation of group and individual health insurance on the market, most of them were either unaffordable, not designed for persons who were above the retirement age or both.
Employee Benefits
---
In Trinidad & Tobago, most group health insurance plans are designed for organisations under their employee benefits offerings.
Whilst it is not mandatory by law, most employers view it as both an attractive employee retainer and a way to ensure that their employees do not find themselves unable to access much-needed health care for themselves and their families, when necessary.
Self-Employed & SMEs
---
For persons who are self-employed or now starting and building their businesses, the importance or affordability of full health insurance may not be a consideration. This leaves these persons exposed to major risks if illness or poor health emerges.
Again, it is not that these persons do not appreciate the value of health insurance but rather an issue of cost for services.
Poor Health Management and High Claims Ratios
---
These issues are not unique to our country. They are global occurrences that are impacting on the cost of all health services. This, in turn, is negatively affecting claims ratios on most group health plans which means higher costs for both the healthy and the unwell.
Poor, ineffective or inconsistent primary health care management results in the late detection of most illnesses and diseases, especially non-communicable diseases such as diabetes, high blood pressure, kidney and heart disease and cancer.
Many group health plans suffer from this fate which means that members face increasing costs, annually. If they are fortunate to share the cost with their employer, this helps. However, for persons who are members of single-contribution group health plans (such as those managed by member associations), consistent increases eventually make the plan unaffordable.
The Need for Quality Primary Health Care Management
---
As we did our research and looked for ways to construct a plan that would satisfy these needs, we reached out to one of the country's top primary health care providers, Health Net Caribbean Limited. Our discussions revealed that there was a need for a product in the marketplace that was affordable and allowed persons to take ownership of their health care.
It was in this light that we approached a cadre of risk managers to construct a product that allows individuals to proactively manage their:
Primary Health Care (including dental and vision)
Life Insurance Needs and,
Funeral Costs
Extend the Prime of Your Life
---
Prime Health is pleased to welcome you into our family. We look forward to supporting you as you take charge of your health and take proactive control of your essential life risks.
Our goal is to make this an ongoing experience to engage you and your loved ones and help you to extend the prime of your life.
Join Prime Health today!
Email us at primehealth@lampinternationaltt.com