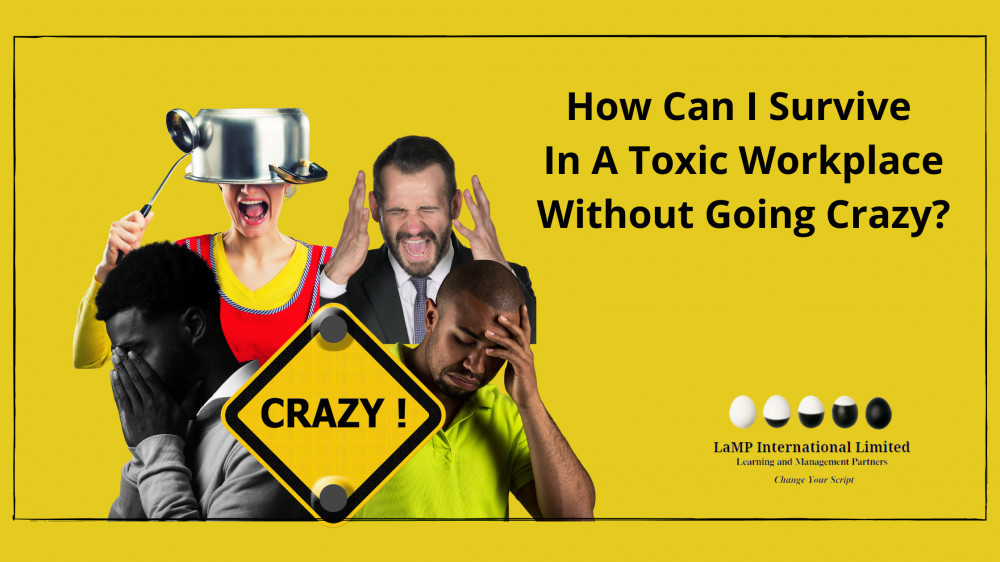 Thank you, Daniel, in the UK, for being brave enough to ask, "How can I survive in a toxic workplace without going crazy?"
When I was in a toxic work environment, there were days that I felt I was the one going crazy. It gets to us if our inner management is not good and we are incongruent.
A toxic workplace – a toxic anything for that matter – requires strong self-confidence, assertive behaviour and congruence.
These are my 5 must-dos to rise and land in a much better place.
How Can You Survive In A Toxic Workplace Without Going Crazy?
---
You can survive in a toxic workplace without going crazy by first remembering that nothing is permanent. Everything has a beginning and an end. With that in mind, increase your self-care, identify your key lessons, reach out to your network, clearly define your next steps and then start taking consistent action. There is a point at which we exhaust all our avenues to improve our environment. At that juncture, we have to start focusing on ourselves and moving on.
It is easy to fall into the trap of thinking: "Something is wrong with ME." The faster we can cut that thought and the accompanying feelings off, the quicker we will move forward.
Changing your paradigm – the way you view and approach the situation – is critical.
Managing in a toxic work environment demands self-awareness, strong self-confidence and unwavering resilience.
But, surviving is not the only option that is available to us. If we embrace the experience, take responsibility for what we can control and practice good management, we can emerge healthier and wiser.
Here are 6 ways to thrive.
RELATED TOPIC >>>> Why Is Good Management Important?
Remember Nothing Is Permanent
---
I hold tightly to the view that if we cannot find a solution to a situation we want to change that we are the key contributor to the problem. When we have too much invested in a situation, it is almost impossible to think about anything else. We are also challenged to let it go.
However, nothing in life is permanent. Even if we take no action, change will happen around us and to us.
Have you ever watched a caterpillar become a butterfly? It is nothing short of a miracle.
Just watch.
That is the same change process that we humans go through. Our skin is thicker, so it is hard to see the violence as we experience and transform.
Know that whatever the situation, it will not last forever.
Up The Ante On Self-care
---
It is hard to think selfishly when the weight of a situation is holding us down. Being selfish is the only way to hold on and pull up though.
At the start of a flight, the Flight Attendant says this:
"Put Your Mask On FIRST Before Helping Others"
A drowning person cannot save anyone else.
Self-care does not have to cost anything. It can be as simple as:
Leaving the office at lunchtime and taking a walk.
Drinking an extra glass of water every day.
Starting to exercise.
Germinating a seed and nurturing it each day as you watch it transform.
Doing a random act of kindness.
Meditating.
Doing stretches.
Deep breathing every 2 hours or so.
Self-care is strengthening, both inside and physically. When we feel better about ourselves, we become more confident and are able to make more effective choices and decisions.
ADDITIONAL READING >>>> How Can Circumstances Affect Our Choices?
Identify The Key Lessons
---
"What are the lessons that life is trying to teach me?"
I always ask myself that question when I am experiencing challenges that are taking me longer to work through. It usually means that I have not yet uncovered what I have to learn to make the changes I need to and move forward.
This is a quote from Albert Einstein that I love: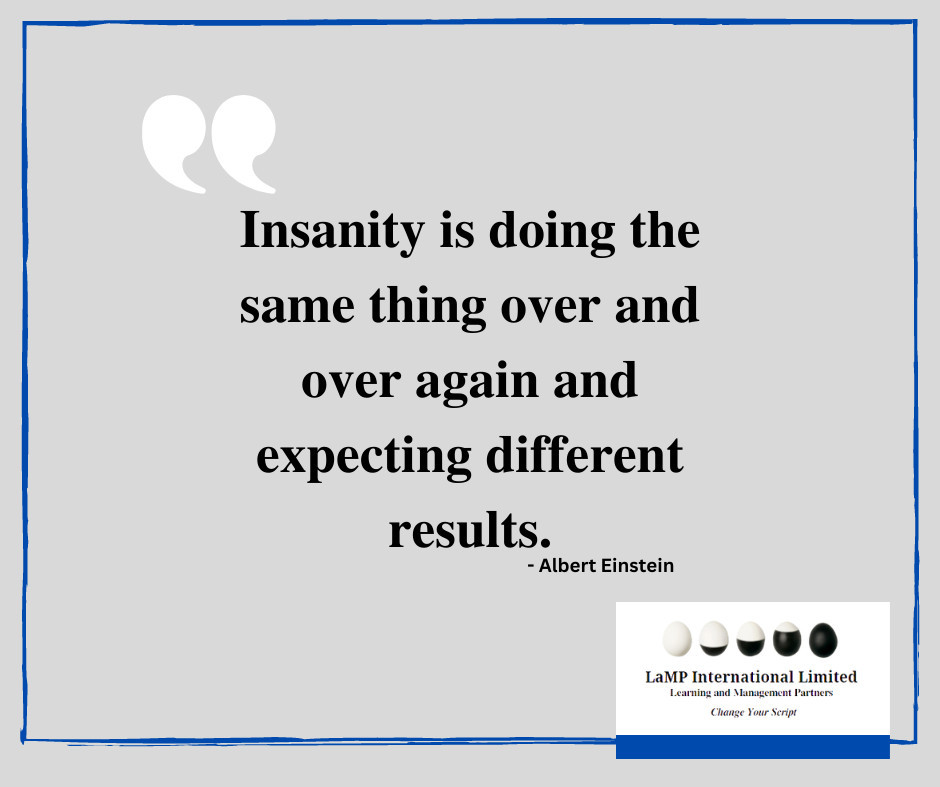 If we do not take the time to understand the situation and learn the lessons – why things are not going the way we would like them to – we will not know what we have to change.
If we are not changing anything – even the environment or the people in it – things will stay as they are and we will continue to struggle to survive in the toxic workplace that we are in.
We have to "bite the bullet", "take the bull by its horns" and assert control of the situation. Sometimes, that may well mean that we have to take another job with a cut in pay to stop ourselves from going crazy.
Reach Out To Trusted Network Members
---
We should always have networks, a variety of networks.
An Inner circle.
Close acquaintances.
Trusted advisors.
Mentors.
Real friends (not the 5,000 people we follow on Social Media).
I have a variety of networks and I use them appropriately. During situations like these, when I have to work through a toxic workplace or relationship, my inner circle and trusted advisors are my go-to networks.
Trust is the keyword here, especially if I know that I will be moving on from the current environment. I do not want anything that I share to be misunderstood and create more problems for me later on.
I also want to share with people I trust to give me healthy and beneficial feedback. These are the people in my network who will "tell me like it is".
Remember, I want to learn what I could be doing better as I move on. Hearing that may be tough but my true friends and people I trust will give it to me straight.
Clearly Define What The Next Move(s) Are
---
Here's why the definition is critical at this point.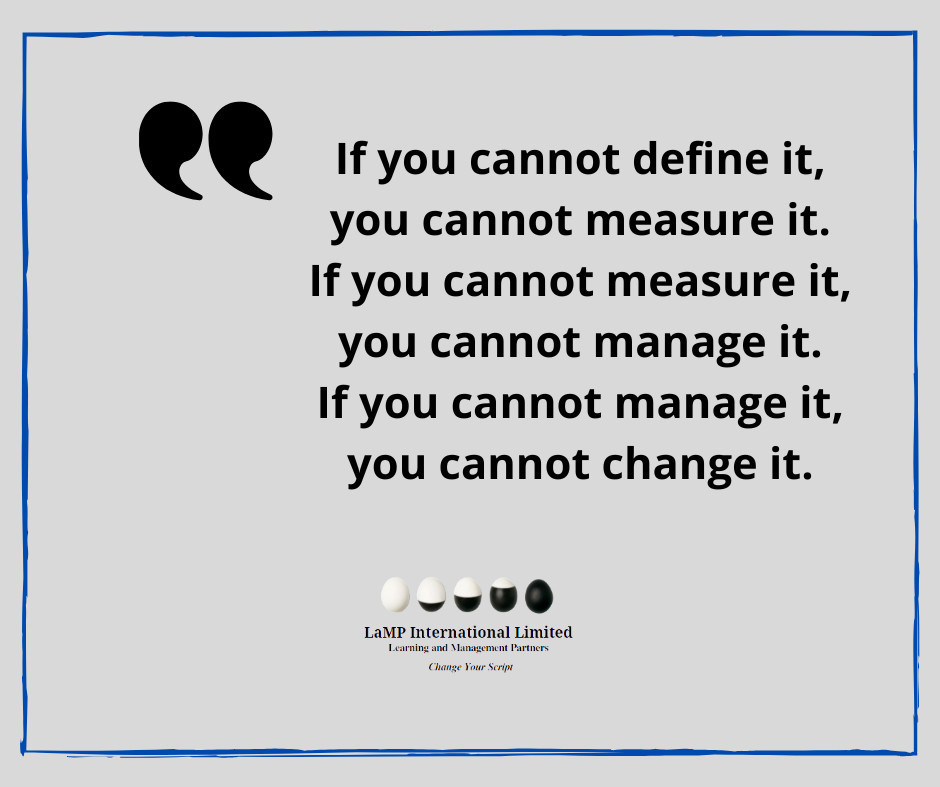 It is the precursor and lever for measurement, good management and change.
When I say "define", I mean that your steps should be laid out step by step with as much detail as possible. If you can, get a new notebook, pencils and some coloured pens.
Doodle at leisure and use the pencils and pens to draw and write. This is private and is only shared with trusted people who can help the future journey evolve.
Keep the notebook close. An idea can spark at any time.
Take One Step At A Time
---
This is the home stretch but is often the step that causes us to freeze up. Taking action can be hard but if the previous steps were completed with full engagement and positive intent, taking action will feel like second nature.
As I begin to take action, I visualise myself at the top of the stairs enjoying the view and feeling happy about my accomplishments.
Attempting to do too much can be overwhelming so remember to take firm steps.
Consistent energy creates momentum. As the new momentum builds and the force of that energy increases, it will become harder to return to the thoughts and feelings that made you feel trapped in the toxic workplace.
"Far from sight, far from mind."
The further away from an object, the smaller it becomes. When things are closer to you, they occupy more of your field of view (and your attention) so, they appear bigger.
Turn the spotlight (and your attention) on the future, the new reality. Soon the current situation will become so small, it will be insignificant. 
WHEN YOU ARE READY TO LEAVE >>>> How Do You Leave A Toxic Work Environment, Without Drama?
Closing Thoughts . . .
---
Knowing how to survive in a toxic workplace without going crazy can seem almost impossible when you are the one in it. But, there are things that can be done to not just survive but thrive.
The starting point is acknowledging that the workplace is toxic and making a choice to do something about it. These 6 steps can serve as a guide for getting started.
There are always options and leaving the environment is one of them.
In the meantime, turn inward, focus on the lessons and get ready for the next chapter!
This too shall pass.
Was This Article Helpful?
---
If this content helped you, please let us know in the comments below.
Perhaps you have been in a toxic workplace and managed to work your way out of it. Please let us know what steps were taken. It may be helpful to someone who is where you once were.
Or. is there a question that you would like to ask?
Leave it in the comments and I will be happy to respond.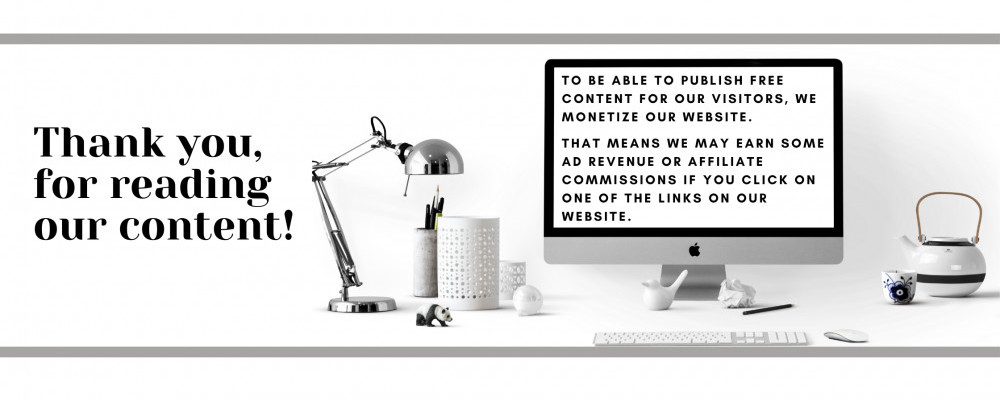 About The Author
---
Cassandra is a Management Consultant, internationally qualified Facilitator, Executive Coach, Strategist and Behaviour Change Agent.
She enjoys travelling, exploring cultures and learning about historical and social networks and dynamics.
Her driving force is the education and development of her tween daughter. The roots of her inspiration to diversify her niche markets and the motivation to expand and scale her business investments rest firmly in this relationship.
This is the reason for building her legacy.